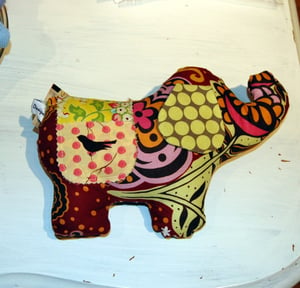 $

20.00
Super sweet Elephant made with beautiful scraps that I have
piling up. Complete with a cute little pocket on both sides to carry a friend or two, or maybe even a tooth. This will soon be your little ones favorite or even yours...............
Each one will be different but if you prefer one of the two pictured let me know. Otherwise let me know the colors preferred and I'll do my best in making your scrappy elephant.