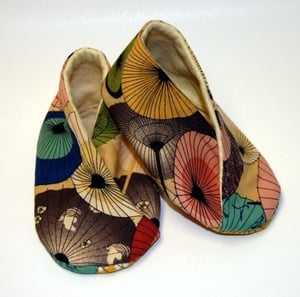 $

15.00
These adorable shoes will fit a 3m-9m old and keep those piggies nice and warm.
They are lined with cream wool felt and wrapped with beautiful Japanese umbrella fabric from Alexander Henry.
What a perfect gift that new mom and dad and the little one will love it too!Great for the Holidays!
They would also go great with the Tillbrook pinafore, which you can purchase in our shop.